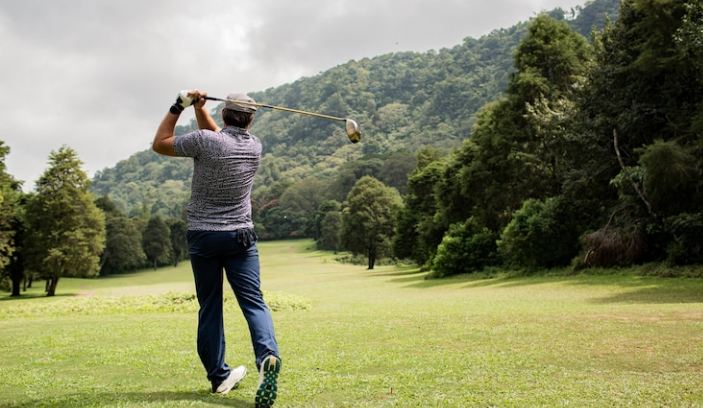 03 Nov

Plan your Best Golf Vacation with our Perth Golf Course Guide

With a population of more than two million, Perth is a rapidly growing city in Western Australia. Aside from its abundant natural beauty, Perth also offers world-class wineries, inland parks, urban villages, night markets, cafes, art galleries, theatres, and some interesting public golf courses. These some of the best golf courses in Perth offer both challenging and picturesque landscapes to both beginners and experienced players.

In this Perth Golf Course Guide, check out some of Perth's stand-out golf courses you might like to try for your next golf holiday:
1) Lake Karrinyup Country Club:
Golfers throughout Western Australia consider Lake Karrinyup Country Club to be the best club in the state. Lake Karrinyup, just 13km north of Perth's CBD, is a botanical oasis for native birds and kangaroos. Among Australia's championship courses, Lake Karrinyup is the hilliest, and with its majestic eucalyptus trees, kangaroos roaming freely, and its distinctive bunkers, it is an iconic Australian golf course that golfers of all levels will enjoy. This place is perfect for experienced players, premium event spaces, and local flora and fauna. With 18 exquisitely manicured holes and a 9-hole short course for those under time pressure, this golf course is a proud jewel of the state.
2) Meadow Springs Golf and Country Club:
Meadow Springs Golf and Country Club, designed by Robert Trent Jones Jr., is renowned for its playability and is known to offer 'golf as nature intended. This course winds through undulating terrain, its layout dictated by the natural features of the terrain. Meadow Springs is the perfect location for your next corporate golf outing. As one of the most sought-after function venues south of Perth, Meadow Springs Golf and Country Club offers magnificent scenery surrounding its prestigious golf course. Besides offering bar and dining facilities, the country club caters for events as well.
3) The Cut Golf Course:
An ideal course for beginners to learn & take in the ocean views, The Cut Golf Course sits at the end of a peninsula looking across the Indian Ocean to Port Bouvard. The stunning 18-hole golf course at Port Bouvard is approximately 15km past Mandurah and has been our most popular destination for golf vacations.
4) Rottnest Island Public Golf Course:
Rottnest Island Public Golf Course offers a nine-hole golf course, putting green, bowling green, and casual licensed clubhouse and venue that includes a pool table, function room, and lounge areas.
5) Wembley Golf Course:
Wembley Golf Course claims to be Australia's best public golf course, and to be honest, it's hard to disagree. Featuring 36 holes, a two-story automated driving range with spectacular city views, a mini golf course, and a stellar 19th hole with a bar and restaurant, there is something for every golfer. 
6) Point Walter Golf Course:
With stunning views and eye-catching scenery, this public golf course is nestled alongside Perth's famous Swan River. This nine-hole golf course is known for its quality fairways, greens, and stunning landscape. They also have the best mini golf course in Western Australia, called Goanna Mini Golf Course.
Conclusion:
When it comes to public golf courses, Perth definitely packs a punch. That being said, we hope you agree with our picks for Perth's best public golf courses.
Trying to find the best golf courses in Perth? Plan your next golf vacation with OZ Golf Tours, which offers hassle-free packages that include all golfing fees and hotel accommodations.