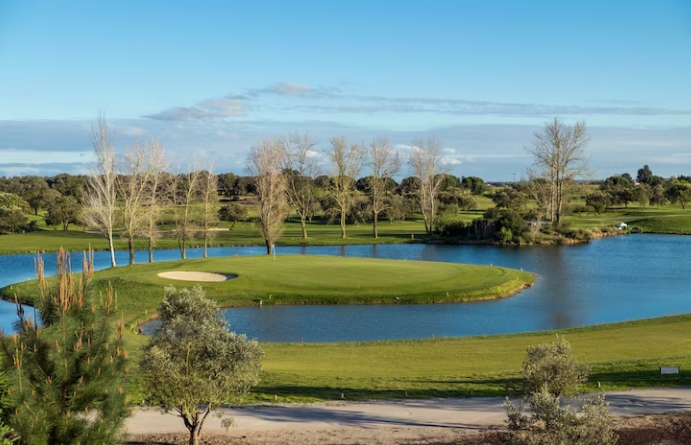 10 Feb

Discover the Best of Tasmania's Golf Scene- 7 Must-Try Courses

There has been a strong connection between Tasmania and golf for as long as there have been par-five holes. In terms of golf courses, Tasmania has a lot to offer and you won't regret visiting. Whether you are a beginner looking to experience the best quality championship courses or you just want a nice game with excellent views, Tasmania golf courses are filled with great choices. A great reason to visit and play golf in Tasmania is that it was named the 'Undiscovered Golf Destination of the Year' at the International Association of Golf Tour Operators (IAGTO) awards. This award was decided with a vote of more than 200+ golf travel journalists from around the world.

Tasmania has, however, emerged in recent years as a prime golfing destination. The global golfing world has taken notice of a series of links-style courses along Bass Strait and King Island, with two of them ranked among the best 100 courses in the world by Golf Magazine.

 

More than 80+ golf courses can be found scattered throughout the state if you look around. It's even better knowing the fact that all of these world-class Tasmania golf courses are open to everyone. In this blog, discover the best of Tasmania's, 7 Must-Try Tasmania golf courses: 
1) Kingston Beach Golf Club, Kingston Beach:
Kingston Beach Golf Club is the island's southernmost 18-hole championship golf course, just 15 minutes south of Hobart. The course is home to more than 80 species of birds and has a heritage-listed clubhouse with beach and river views. This park-like setting has an especially steep climb up to the 18th green, so there is an inclinator that takes players up the hill for their final tee-off. Kingston Beach Golf Club is affiliated with Golf Australia (AGU) and Golf Tasmania. Since its beginnings in 1922, the Club had developed into an 18-hole links course. It doesn't matter if you're a serious or social golfer, or just want to have a casual game, you'll enjoy what KGBC has to offer.
2) Barnbougle Dunes:
Barnbougle Dunes, a stunning golf course built on the sandy coast of a 5200-ha farm in 2004, began Tasmania's rapid rise to golfing prominence. With sensational views, the links course meanders over and between massive coastal dunes. Despite its challenging 18-hole layout, the course is fair enough for even the average golfer to enjoy. In 2022, Barnbougle Dunes has rated the third-best golf course in Australia by Golf Australia. Accommodations and dining options are available at Barnbougle, along with a day spa.
3) Barnbougle Lost Farm
:
Barnbougle Lost Farm, the sister course to Barnbougle Dunes, resembles some of the most dramatic British Open courses, featuring spectacular holes that wind along the Bass Strait coast and turn inland. The Lost Farm golf course is situated on the opposite bank of the Forester River from the Dunes – Golf Australia ranked it as the fourth best in the country. The 20-hole course has magical greens that hide and seek among the dunes. The fairways are wide, the greens are undulating, and the challenge is constant.
4) Bougle Run:
This 14-hole short golf course at the Barnbougle, was designed by world-renowned golf architect Bill Coore. The Bougle Run golf course is home to 12 par-3s and two par-4s located between Lost Farm's front and back nine. Located slightly inland from the coast, the route provides sweeping views over Anderson's Bay and the Lost Farm Course, which include some of Barnbougle's highest points. Designed for golfers of all abilities and just 90 minutes from Barnbougle, Bougle Run is the perfect addition to Barnbougle's two world top 100 courses.
5) Cape Wickham Links, King Island:
Ranked second in Golf Australia magazine's Top 100 Courses for 2022, Cape Wickham Links is known for its design, location, and meticulously manicured greens. Each hole offers ocean views, and the course has been designed to surround Cape Wickham Lighthouse. The Cape Wickham Links has drawn keen golfers from around the world since it opened in 2015, and the villa-style accommodation and fine dining also ensure an unforgettable experience for those interested in visiting rather than playing.
6) Ocean Dunes, King Island:
Located on the majestic west coast of King Island, Ocean Dunes is ranked 4th on the list of Australia's Best Public Courses. Ocean Dunes is known for its challenges, which is why players keep returning. With its distinctive dunes and rolling greens, Ocean Dunes ranked 18 in Golf Australia's Top 100 Courses for 2022 and the island's dramatic scenery also played a role. The course has an abundance of 360-degree ocean views, and two par-three holes cross the ocean on their way to the green.  
7) Ratho Farm, Bothwell:
Ratho Farm played a significant role in Tasmania's history and continues even today. In the Central Highlands, golf at Ratho Farm means so much more than just a round of golf. Founded in 1822 by the Reid family from Scotland, Ratho Fam is rich with history. In addition to trout streams, the property has renovated convict buildings now housing boutique accommodation, a function hall, and Australia's oldest golf course. The Reids brought golf to this property from Scotland, where it originated, and it has been lovingly restored, with six 'lost' holes even discovered by the owners. Ratho Farm is now Tasmania's newest 18-hole links course after six holes were restored over the years. 
Conclusion:
Throughout Tasmania, there is a wide variety of courses, from outstanding links courses of international standard to out-of-the-way courses that are ideal for everyone. If you are a professional or a seasoned golf enthusiast, if you enjoy playing golf, Tasmania will enchant you.
Looking to head out for a trip to the best Tasmania golf courses? With OZ Golf Tours, travelling can be hassle-free. Even if you are travelling in a large group or with family or alone, we offer the best experiences while discovering the best courses in Tasmania with views of rugged coastlines, nature, quality food, & culture.